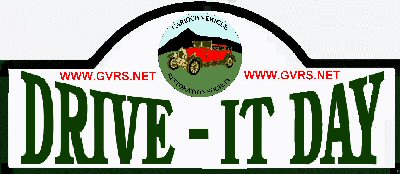 National Drive It Day is usually held on the nearest Sunday to the 23rd April.
This date was chosen in 2005 to commemorate the 64 cars which set off on the 23rd April 1900 on a 1000 mile Trial, an incredible undertaking in those days and one which we believe deserves an annual celebration.
D.I.D. History
The Run was held on Sunday 23 rd April.
Destination this year was the N.T.S. property, Drum Castle, Drumoak.
The Coffee Stop was at the Royal Deeside Railway Centre at Crathes.
There was another record turnout this year, with 123 vehicles leaving the Beach.
The car park at Milton of Crathes was full so they had to open the field next door to allow all the cars to park.
The RDRC again opened their centre so that we could enjoy our Coffee Stop.
At Drum Castle the NTS had organised a Tea Tent to cater for us and provided Marshalls to help us park.
Thanks go to the Jaguar Enthusiasts Club for the loan of the ramps which we used.
A steady stream of vehicles arrived and some had to park at the front of the Castle.
I counted 115 cars and 3 Motorcycles.
This is a video taken at the Beach by Alan Leonard Video
Photos taken by NTS, Graham Robertson, David Noble and Mark Copland