If you have any spares, tools, vehicles etc. for sale, you can advertise them here.
Similarly, if you need anything you can leave a request.
Visitors to the site may be looking to buy or sell the parts.
Remember to let me know if you manage to buy or sell your part so that I can take your message off the page.
Email your advert HERE
THE INFORMATION LISTED BELOW IS ALL THAT I RECEIVE FROM THE OWNERS.
IF YOU NEED MORE INFO, CALL THEM, NOT ME.
Alan

GVRS REGALIA HERE
___________________
For Sale
Full length sump guard.
Would suit early style Mini.
Phone George on 07807 512923
---------------------------
FOR SALE
Gordon Park is selling his tractor.
Details as follows:
1949 Ford Ferguson 9N
Reg No. DST 99
Fuel Petrol / Paraffin Good runner.
It's been at Oldmeldrum, Castle Fraser and BA Stores rallies many times.

Gordon can be contacted on: 01467 621347 or 07816 604434
Email parkgjhj@gmail.com
WANTED CAMPERVAN
David Jones is looking for a campervan in good condition. Must be based on a van body. If you have one for sale or know of one call him. 01771 623696 greensplants@gmail.com
------------------------------

FOR SALE
Engine crane as new.  Only used for two operations, 
once to remove and replace the engine of my Austin K2 lorry and the 
second to lift a stationary engine on a pallet from a trailer and 
deposit it on the ground.  The load rating
 is adjustable from 0.5 to 2.0 metric tons. 
Terms - £80 cash on collection.
 Could be delivered reasonable distance subject to costs. 
 John A Cousins.  (jacousins1935@btinternet.com. Kirkhill, Inverness.




--------------

WANTED

1956 Velocette MSS 500 Gearbox, Clutch and Carb.
Also any other parts.

      Contact Eric on 01224 580137 or 07979 002388
----------------------

RELUCTANT SALE
Reluctant Sale; Morris Minor Family Eight sliding head saloon, First registered Nov. 1932. Chassis -up rebuild completed in 2009 inc. upholstery, carpets, all interior trim etc. 3 owners from new, original logbook, full renovation record available. Multi award winner. Price includes spare engine and 4 speed gearbox, wheels and 2 good tyres and luggage box. £13.000 . Contact Sandy Mess on 01356650345 (Brechin) or 07747496699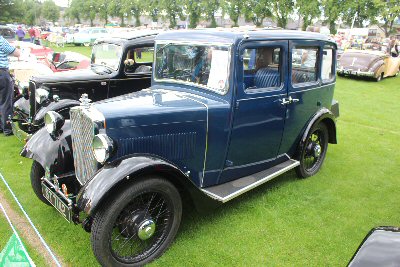 --------------------------------------------------
FOR SALE
One set of 50 cigarette cards of cars in five double sided frames so you can read the details of the cars when turned over.
Same for motorcycles but these are on 1 double sided frame.
Also something for the motorcycle people 1 Barbour set of motor cycle leathers these are in good used condition with no tears or damage that I could see these would fit somebody 6 feet tall slim build.
Contact Eleanor direct on 01467 642522.
-------------------------------------------
Lots of spares for 1998 Rover 420i
Call Harold on 01888 568777 or eileensmith60@hotmail.co.uk
Rover Box 1
Rover Box 2
---------------------------------
-------------------
A pair of mint front seats out of a 2009 Nissan GTR R35
black leather and fully electric.
Can send pics via a mobile or seats can be seen in newmachar aberdeenshire.
price £300 ono these seats are normally 400 to 500 hundred each on ebay.
call 07955 242505
dek riley
------------------------------

1952 Ferguson petrol/tvo.
Restored to show condition with new liners,
pistons bearings and tyres.
£2250 ONO
01464 841335 (Culsalmond).

----------------------------
Vintage mower collection,
Cars, Spares &Tools for sale
David Jones from Fetterangus is selling his farm.
He has a large amount of cars, spares, tools etc which he has to sell.
If you are interested in anything call him on:
01771 623696
or email
greensplants@gmail.com
-----------------------------------------------------
FOR SALE
A rare opportunity to purchase a 1947 Sunbeam Talbot 2 litre Saloon
for restoration, one of only 12 known to exist.
The previous owner dismantled it sold it to me as a restoration project.
However, now seventeen years later I find this too much work and will sell it on.
For the person with the right skills this is an opportunity to buy and restore
a very rare Sunbeam.
For more details call Harold on 01888 568777
_____________
WANTED
Workshop/barn/shed with power and light in
kemnay, inverurie, kintore or alford area 
Use: working on classic and modern vehicles
doing a range of mechanical works including chassis welding,
panel fabrication etc. 
Flexible terms and lease preferred
Contact: Thomas   07752028282   X58nso@gmail.com
___________________________
Handbooks and spare parts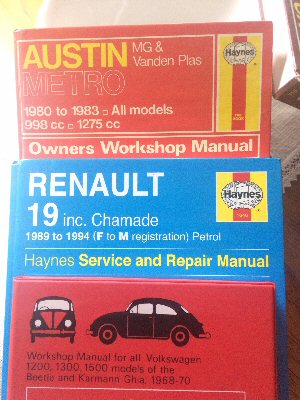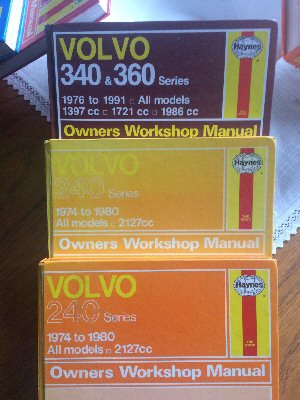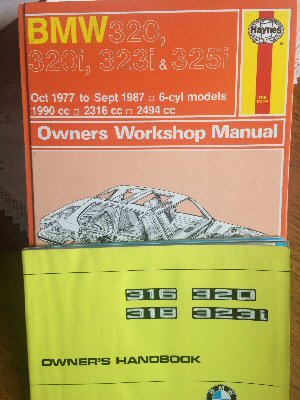 Also Austin A40, Maxi, and a Maestro Workshop Manual.
There are also some spare parts, wipers etc.
A donation to the local church would be appreciated.
Contact Trevor on 07777 665590 or t.c.jones@btopenworld.com
--------------------------------------
For Sale
New & second hand tyres .
Variety of Starter motors & dynamos/alternators
Phone George on 01464 820372
-------------------------------------------------------
For Sale:- Pair of steel wheels and tyres off Triumph 2500 TC 1975.
Wheels are in excellent condition. Tyres good but old.
Contact:- Douglas Scott ( In Aberdeen )
01224 861894 or dgscott75@gmail.com
______________________
CAR SPARES